Finding the root causes in the Information Field. TimeWaver provide the solutions of Personal Coach, Biz Consultant and Holistic Health.

About U-SUN with TimeWaver
U-SUN Healthcare Pte Ltd. was founded in Singapore in 2010. It has developed from personal health management to comprehensive prevention and speech therapy (language resonance). Through a natural way to promote self-vitality, improve health, and further create an elegant quality of life. So that everyone can create miracles to achieve a healthy and happy life.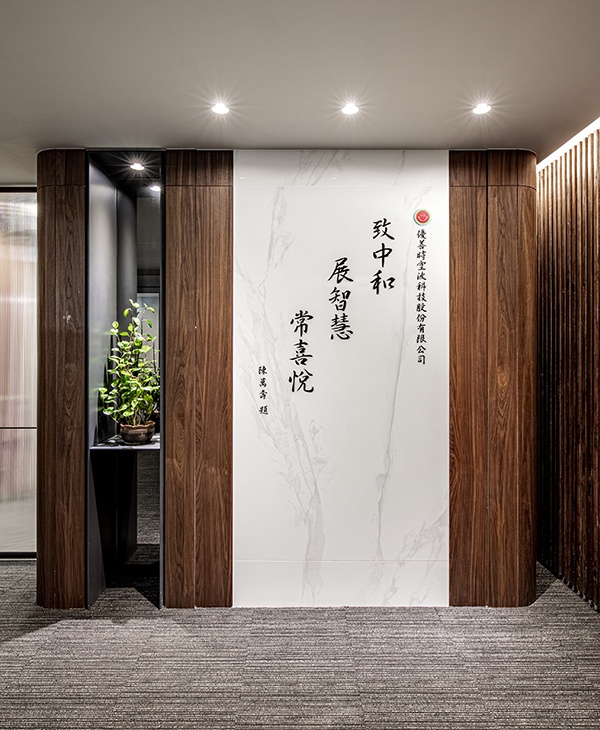 TimeWaver & Marcus Schmieke (the developer of the TimeWaver systems)
Due to Marcus's studies of physics and philosophy, it was natural for Schmieke to examine coherences between matter and consciousness.
According to German physicist Burkhard Heim's quantum field theory, the 12-dimension Information Energy Field, Marcus uses this "Information Field technology" to develop TimeWaver System.
TimeWaver provide the opportunity to analyze and harmonize deeper connections in the information field on many applications. With a multidimensional approach, you can analyze every problem you face and take the action quickly for solution.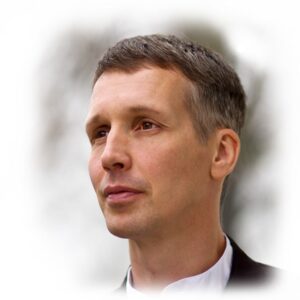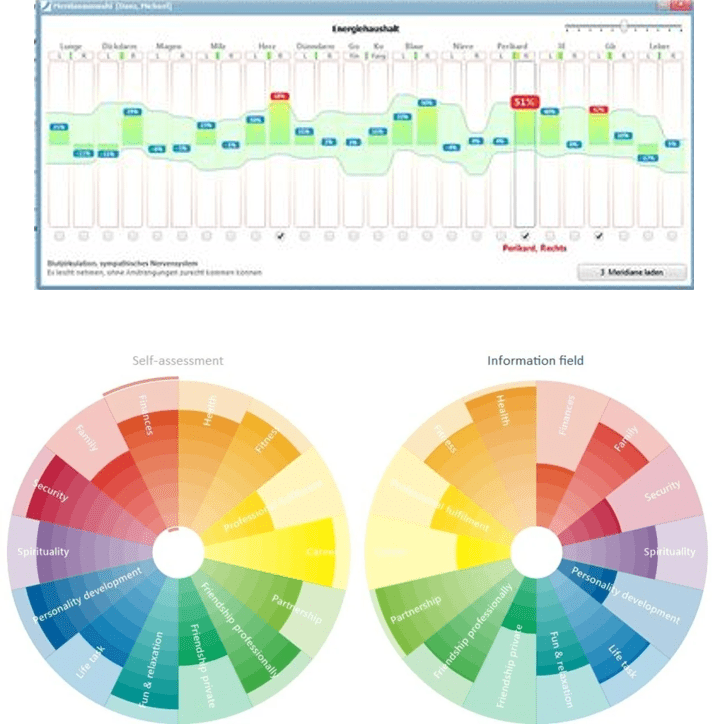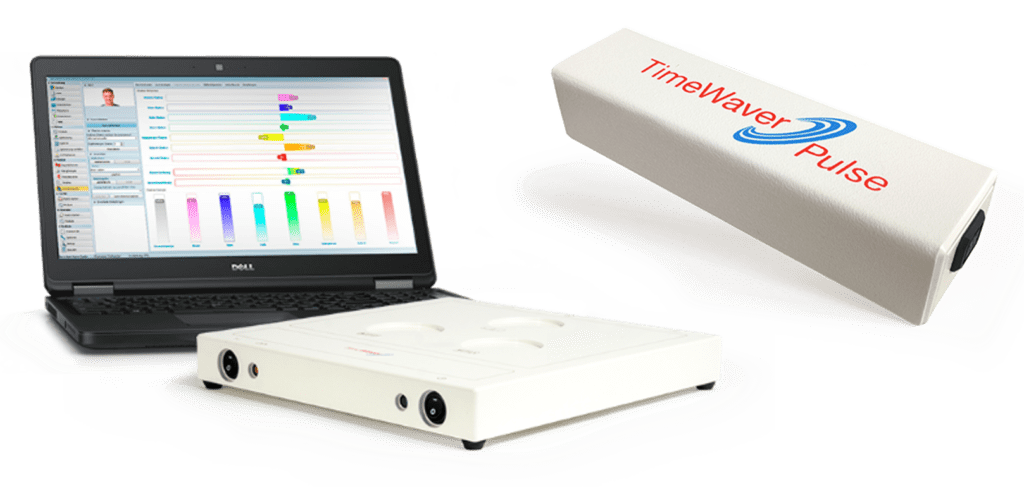 The TimeWaver Pro system is designed to help you analyze backgrounds in the Information Field and balance them with new information patterns on different levels.
Background analysis

Integrative applications on multiple levels
TimeWaver PDA : The expert system for Information Field Healthcare
TimeWaver Personal Development Assistant (PDA) is using the extensive Information Field related databases of TimeWaver Pro to assist clients who want to develop their personal life in a more holistic and conscious manner.

TimeWaver Biz : Promoting business success and innovative strategies
The TimeWaver BIZ system is a quantum-physical interface into the Information Field of your company and its environment. Aiming at company development, forecasting and market risk assessment, human resources harmony and improvement of competitiveness.
Use the technology of information cloud to practice the potential of enterprise innovation

Strengthen and manage the relationship of teams

Energy enhancement and protection of building space.
RealTimeWaver : Monitoring Dynamic Processes Live and in Real Time
Apply information field technology and quantum philosophy for real-time health management
Monitoring Dynamic Processes Live and in Real Time of multiple people.

Simultaneously manage about 3000 elements of information and autopilot for analysis and optimization

Contains 70k~600k databases
The cytologists Dr. Robert O. Becker and Dr. Bjorn Nordenstrom, former chairman of the Nobel Prize Committee, have discovered that a lot of acute and chronic discomfortable may be caused by a decrease in the cell membrane voltage.
If frequencies are the language of cellular communication, many discomfortable can be harmonized with the appropriate current intensities and frequencies. TimeWaver Frequency is designed to reharmonize the Bioenergetic Field through the analysis and application of the correct frequencies.
Improve cell function by harmonizing the Bioenergetic Field
Relieve dysbalances
Frequency
The TimeWaver Frequency system has been developed by Marcus Schmieke, the inventor of Information Field technology, and Nuno Nina, head of 7 clinics for integrative medicine and a specialist in cell biology.
In many years of practical work, Nuno Nina collected 150,000 frequencies, the "Gold frequencies", and assigned them to specific imbalances.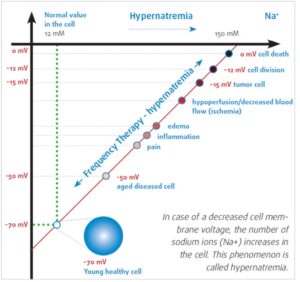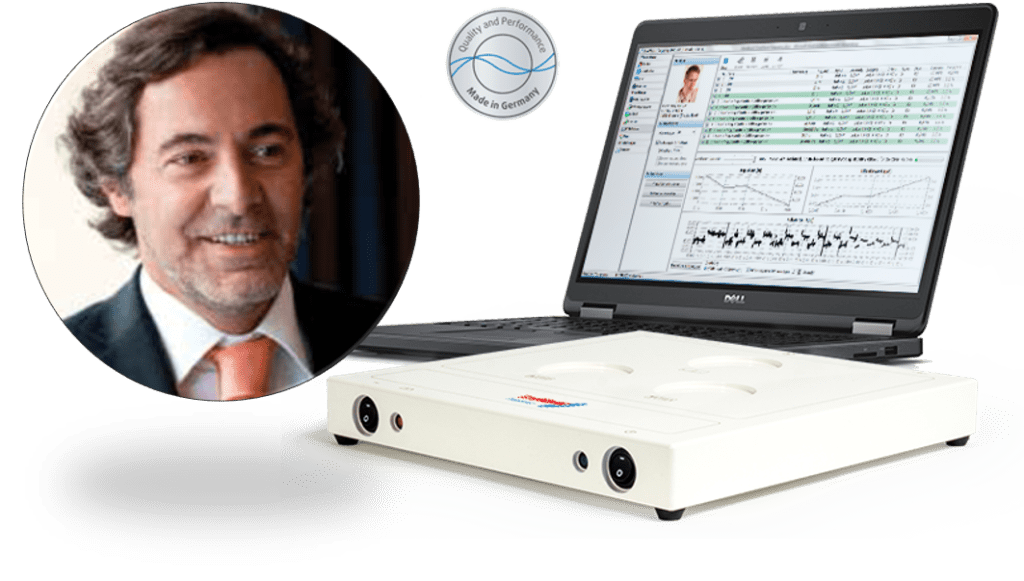 Experience TimeWaver in person and get to know our products, our ideas and our services!
Our service includes the Basic, Advanced, and Professional training and some other courses. Find all locations and dates for webinar and our comprehensive training program here.