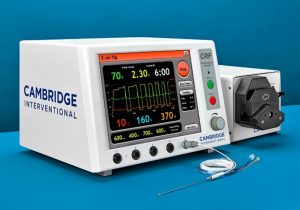 CAMBRIDGE INTERVENTIONAL CRF GENERATOR
The CRF radiofrequency ablation system is intended for use in percutaneous, laparoscopic and intraoperative coagulation and ablation of tissue by cooled and non-cooled RF control.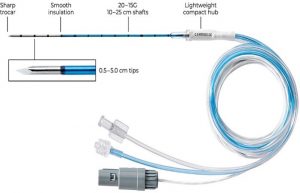 One-piece electrodes designed with smooth insulation limits organ movement and small hub reduces probe sag and improves gantry clearance. Available in a wide range of shafts (10-25cm), Gauges (20-15G) and active tips (0.5-5.0cm).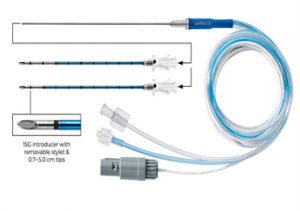 Two-piece electrode designed with 15G introducer with removable stylet easy for Biopsy through introducer before ablation. Available in a wide range of active tips (0.7-5.0cm)